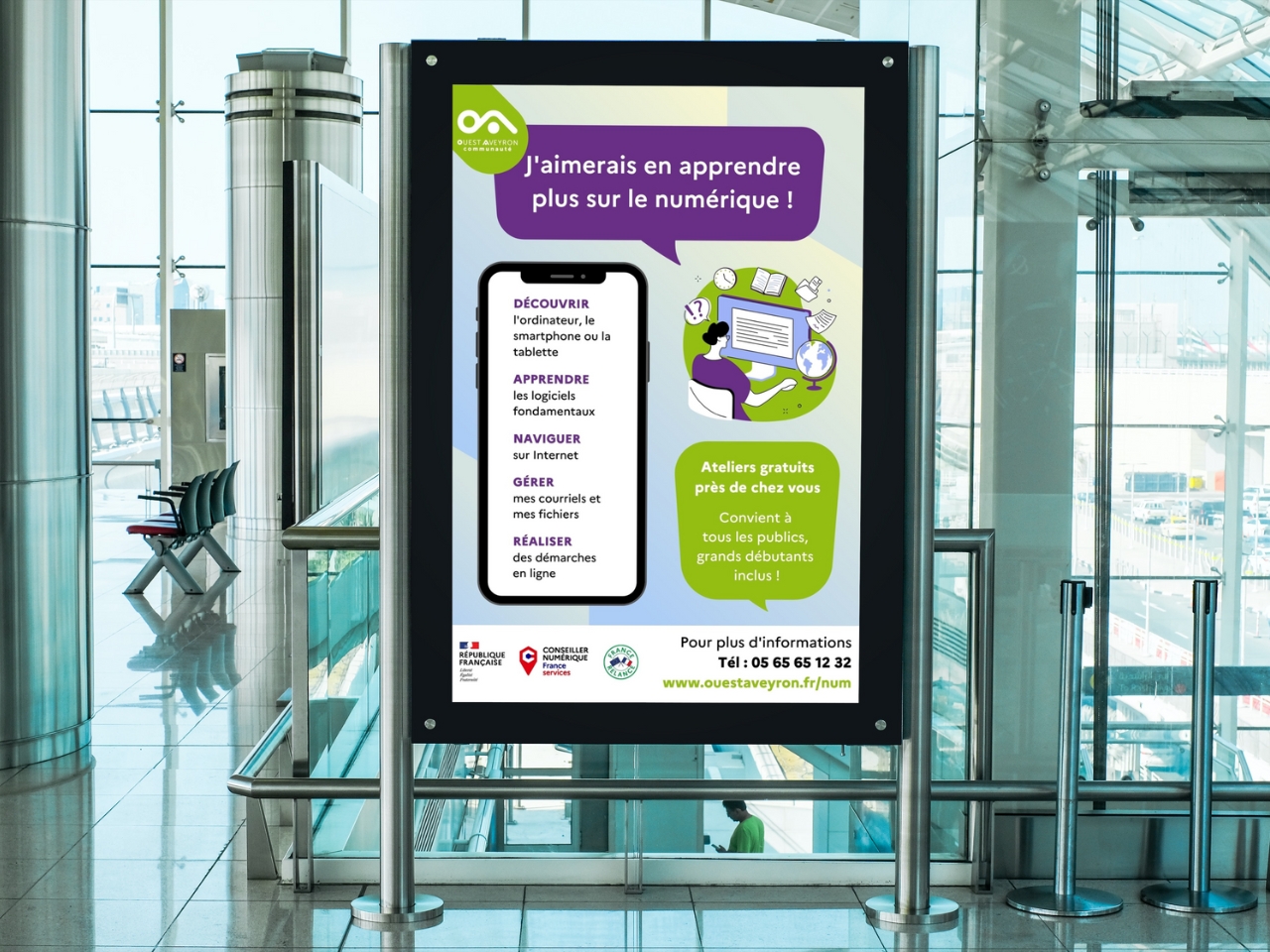 Poster Design, Flyer Design, Graphic Design, Copywriting | Canva | 2022
The territory of West Aveyron Community is one of the gateways to the Aveyron department in Occitanie, South West France.
The Community of municipalities in West Aveyron organizes workshops in digital skills for anyone in need of more computer and smartphone skills. To communicate the offer to the public, they needed a compelling poster and flyer design.
Graphic Design
The title is in a speech bubble that leads the viewer's gaze to the illustration of a woman overwhelmed by a computer, stating by text and image what this is about. Next we notice the smartphone with a list describing the objectives. Now we look at the details in another bubble speaking directly to us, then down at the contact details.
Copywriting
The text is clear, direct and describes what the Community offers to who, and how to get in touch to know more. At the time of the printing the program was not yet set, so the poster is made general enough to be valid through a long period of time.
Result
After distributing posters and flyers through mayors' offices, libraries, schools and associations in 29 communes, more than 130 people contacted Ouest Aveyron Communauté to sign up for workshops.