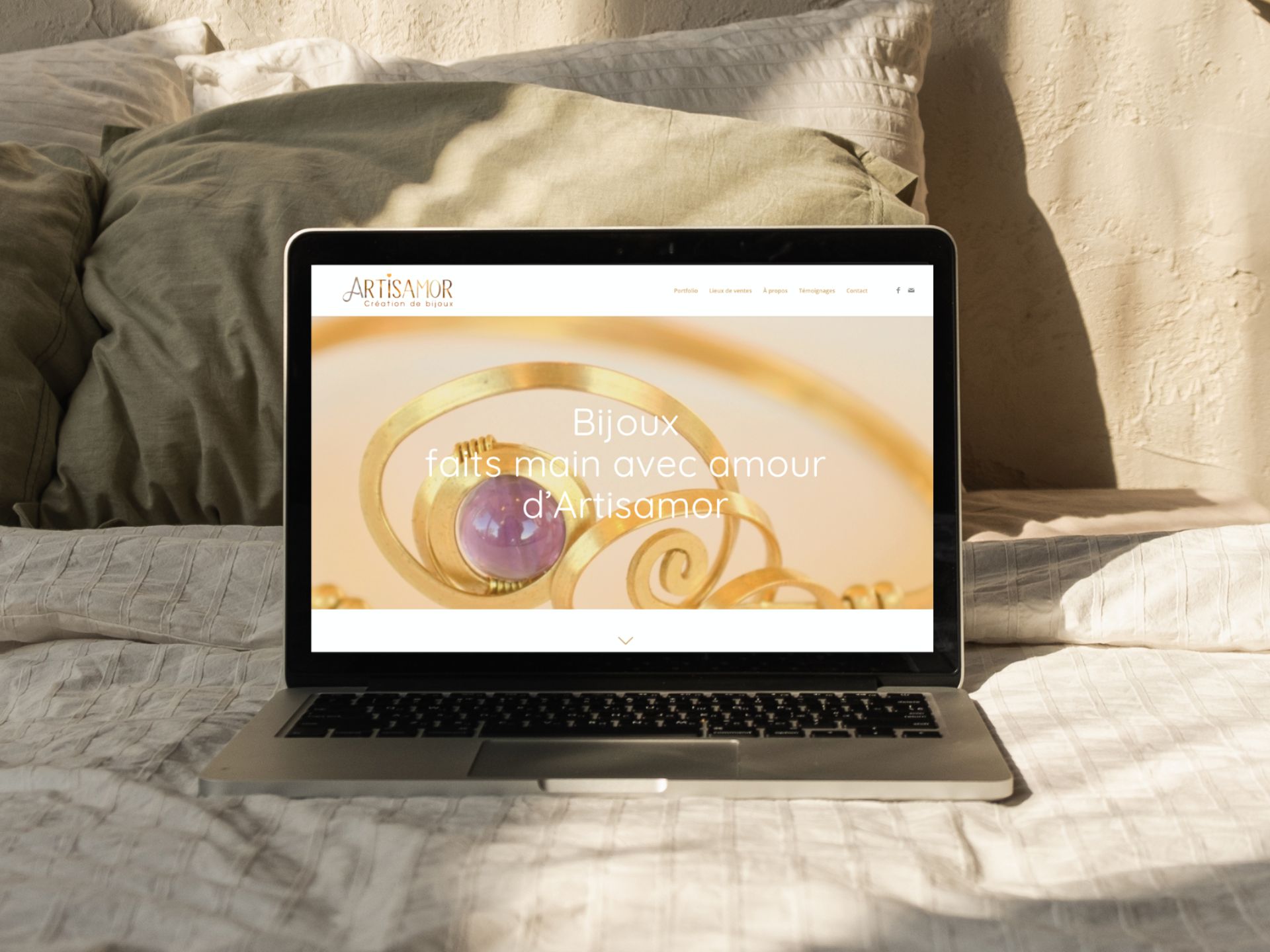 Web Design, Photography (Logo Design, Business Card Design) | WordPress (Illustrator) | 2019
Artisamor is a brand of original and unique jewellery, handmade with love by Lien Jacobs.
All her creations are made with semi-precious stones and metal, and can be found at markets in Saint-Antonin-Noble-Val, Caylus, Marcilhac-sur-Célé and Cabrerets.
Photography
We did a photo shoot of the creations set with either a white, neutral background or on pieces of wood. Today most of our old photos have been replaced with newer ones taken by the artisan herself to show off more recent pieces, but the cover photo by us remains.
Web Design
The one-page website is made with the content management system WordPress.
The web design is minimalist and elegant, and stands the test of time.
Legal Mentions
The website has one extra page: The mandatory legal mentions that one is obliged to include on websites for companies registered in France.
Logo and Business Card Design
Both the logo and the business card are designed by our skilled collaborator Jean Ravau. You can have a look at his art and graphic design work at his online portfolio.